Below you will find downloads for profile parkjets.  These are simply tracings of the parts I made, including a few notes and CG location.  It is expected that you have some assembly experience doing profile planes and can fill in the blanks, and place your components the way you like and set up throws how you like to fly.  These were scanned fullsize onto taped together 8.5×11″ sheets, when you print you have to turn off all scaling and page fit and borders, etc or they wont tape together correctly or you will get a shrunk plan.  In some cases I've included a 6″ long line for reference to make sure they are the correct size.  These were designed for full size 6mm depron sheets and were sized accordingly for those sheets.  If you use an alternate foam like MPF(Model plane foam) which is not quite as stiff as depron, you may need to add some additional reinforcement via packing tape or carbon as you feel necessary.
On all these planes I use the grayson microjet V-3 motor and an eflite or venom 800mah 3s battery which weighs 2.3 oz and use an 18 amp esc, and an apc 6×4 prop, this combo should provide 4 minutes of runtime depending on how you fly.  For the F-8 I did not use ailerons but just the full flying differential tail, roll rate was acceptable, the F-100 I used a full flying tail for pitch and added ailerons.  For the full flying tail control horn, I used dubro micro servo horns drilled out (the black ones for hs-55) and CA'd over the aluminum .125″ ID torque tube, and used the pushrod on the third hole from the far end.  I used a small piece of the aluminum tube over the center .125″ carbon rod CA'd to the end to capture the surface in place.  You need to be careful not to let any CA soak into the torque tube or you will need to rip it out.
Other than these below or the rocket glider plans posted, I have no other plans available, please don't ask.  My OOP kits were built using templates that I drew and cut manually and did not have drawings scanned in.  In many cases the templates were worn and discarded after production runs ended.   Here is a listing of other build threads to give you some things I've done that may inspire you, any mention of plans or videos are probably broken now due to a loss of the originals.
Good luck!
Frank
F-8 Crusader Plans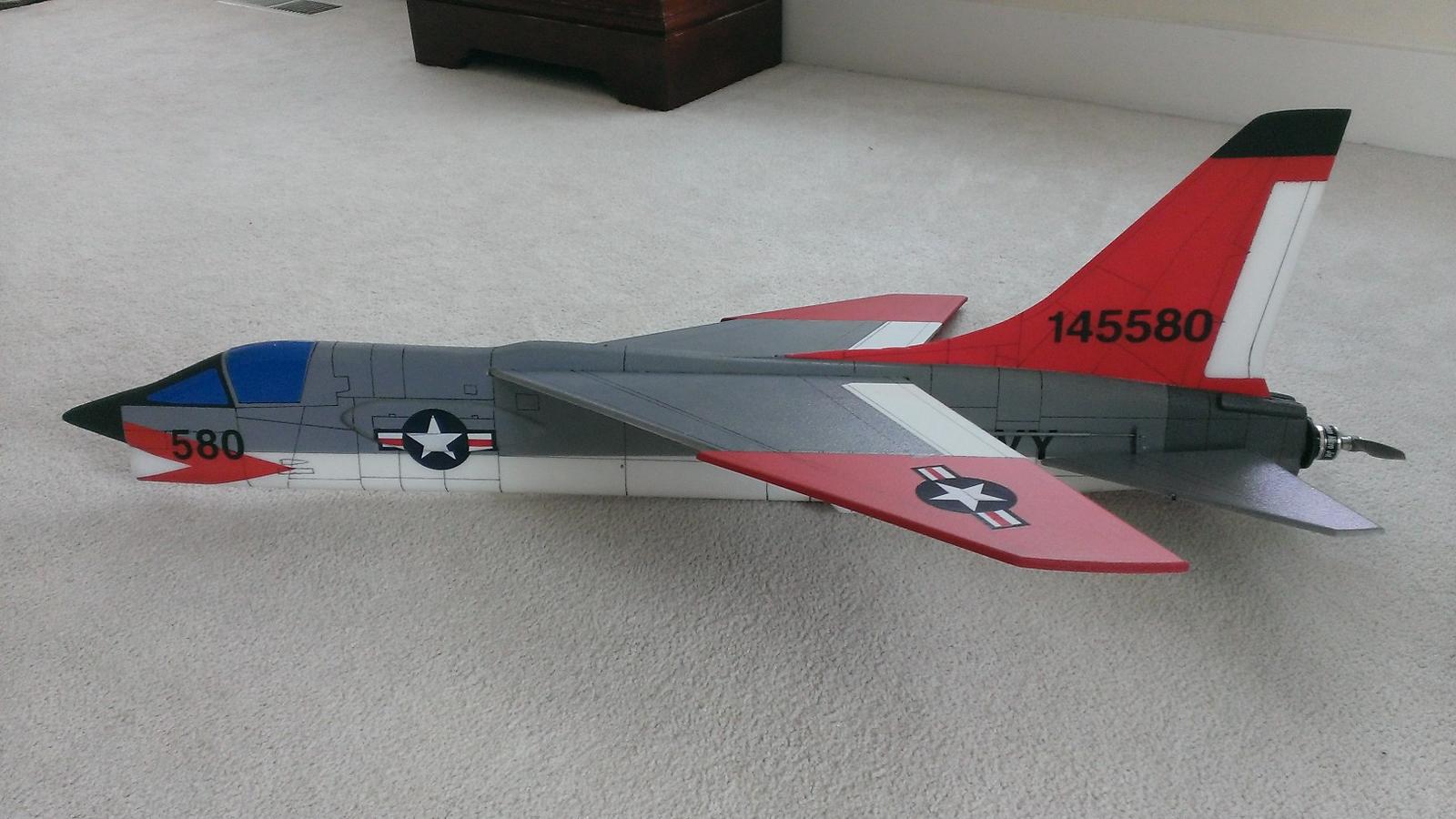 F-100 Super Sabre build pictures
F-100 Super Sabre Plans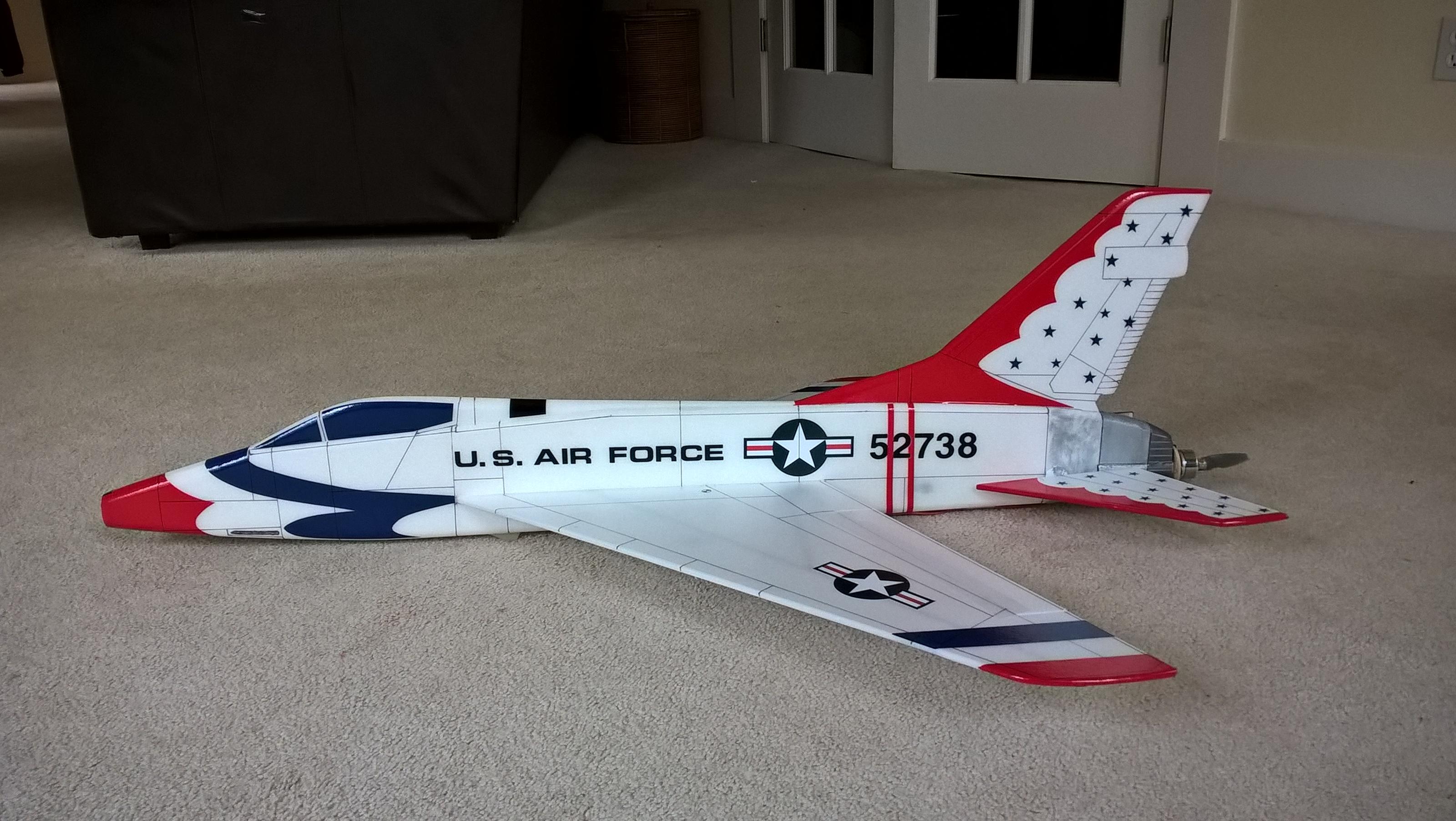 B-58 Hustler Plans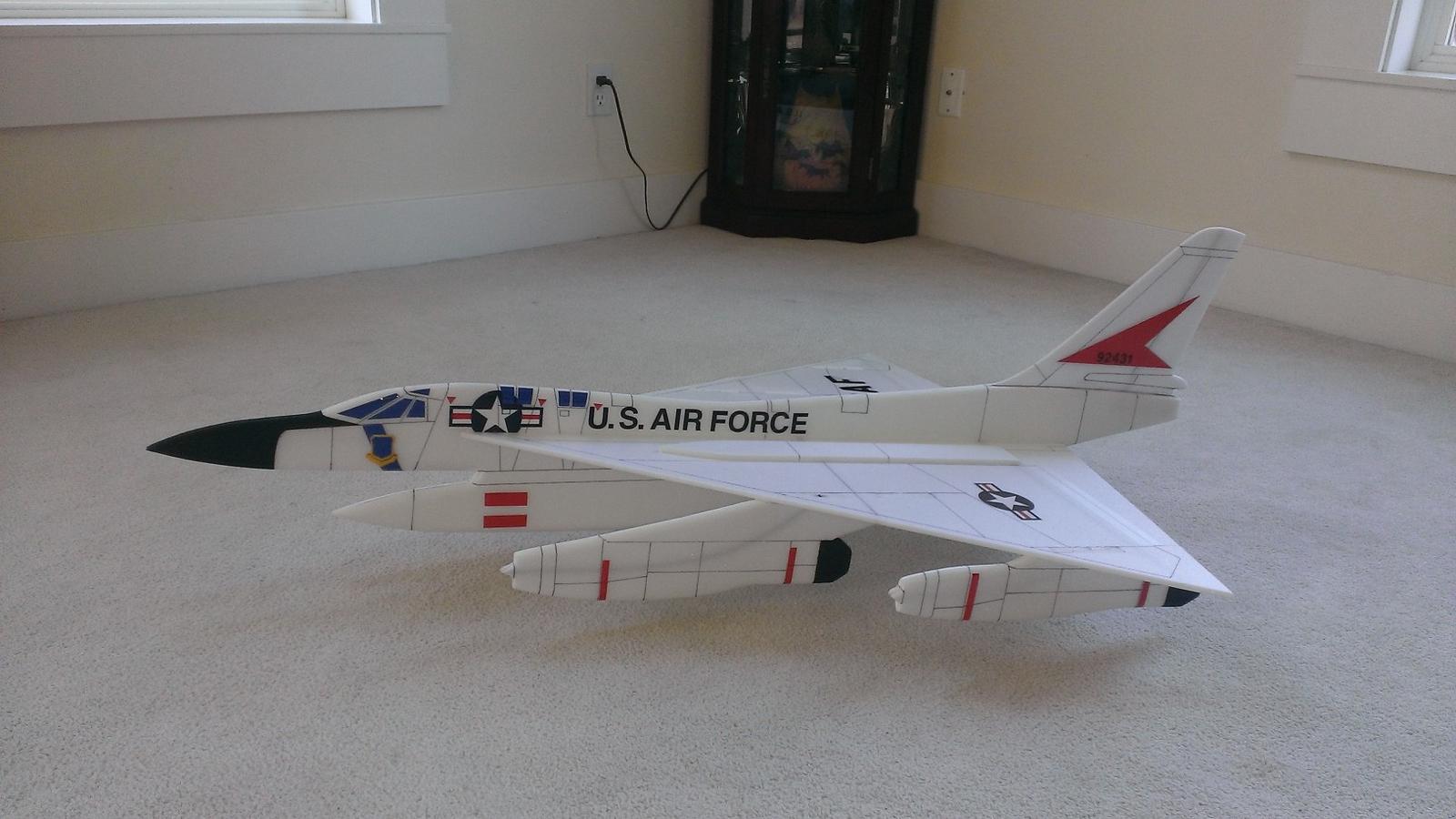 F-4 Phantom Plans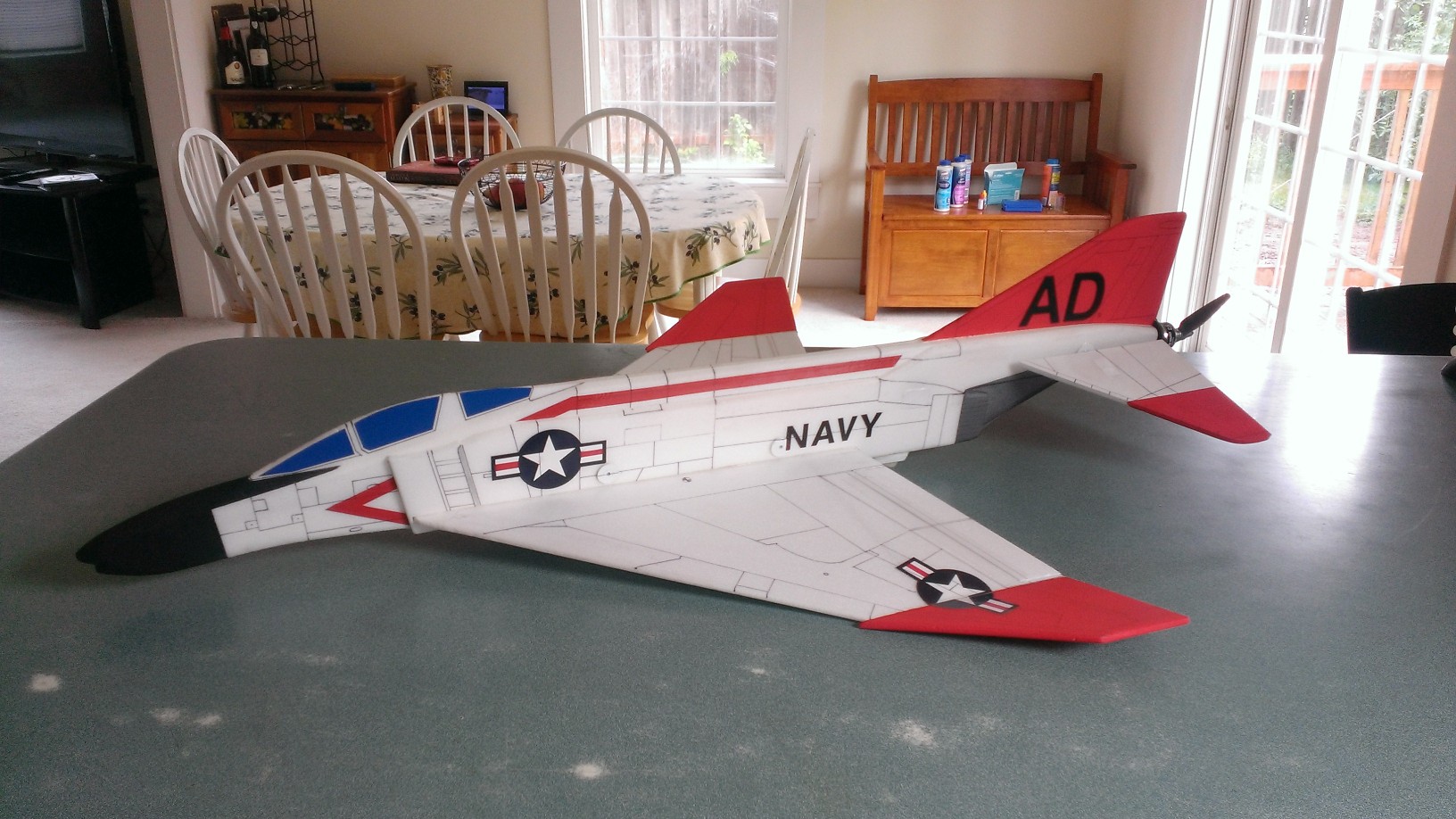 F-105 Thunderchief Plans